Doctors & Staff
Meet the experienced and friendly doctors and staff who make Vision Source of Oakley a proud provider of vision care products and services in Oakley.
---
Andrea Hagler, O.D.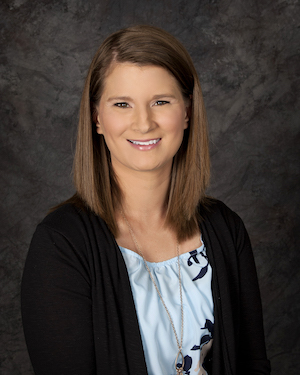 Dr. Andrea (Sis) Hagler joined the practice in August 2013.  She grew up on a farm northwest of Atwood, Kansas and attended Atwood High School, Colby Community College, and Kansas State University, where she received her bachelor's of science degree in biology.  She graduated from optometry school at Northeastern State University Oklahoma College of Optometry in Tahlequah, Oklahoma, in May 2012.  Under the supervision of Dr. Ron Bateman, she completed an externship at Fort Collins Family Eye Care in Fort Collins, Colorado, where she received additional training in vision therapy and pediatric eye care.  She also completed a residency in pediatrics, vision therapy, and vision rehabilitation at Pacific University College of Optometry in Forest Grove, Oregon.
While in optometry school, she received the College of Optometrists in Vision Development (COVD) award, the William Feinbloom Low Vision Award, the Optometric Student Association Outstanding Student of the Year award, the National Infant See Award, along with several other awards and scholarships.   While Dr. Hagler enjoys seeing patients of all ages, she has a passion for working with children and patients with special needs.  Dr. Hagler treats patients suffering from double vision or other binocular vision disorders as a result of traumatic brain injuries (car injuries, strokes, etc), children who have vision related learning disabilities, and patients who have strabismus (eye turns) and amblyopia (reduced vision in one eye).
Dr. Hagler is an Infant See and See to Learn provider.  She is a member of the College of Optometrists in Vision Development, the American Optometric Association, and the Kansas Optometric Association.  Dr. Hagler works in the Colby, Atwood and Oakley offices and offers Sky's the Limit Vision Therapy services out of the Colby office.
---
Staff
---
Nettie P.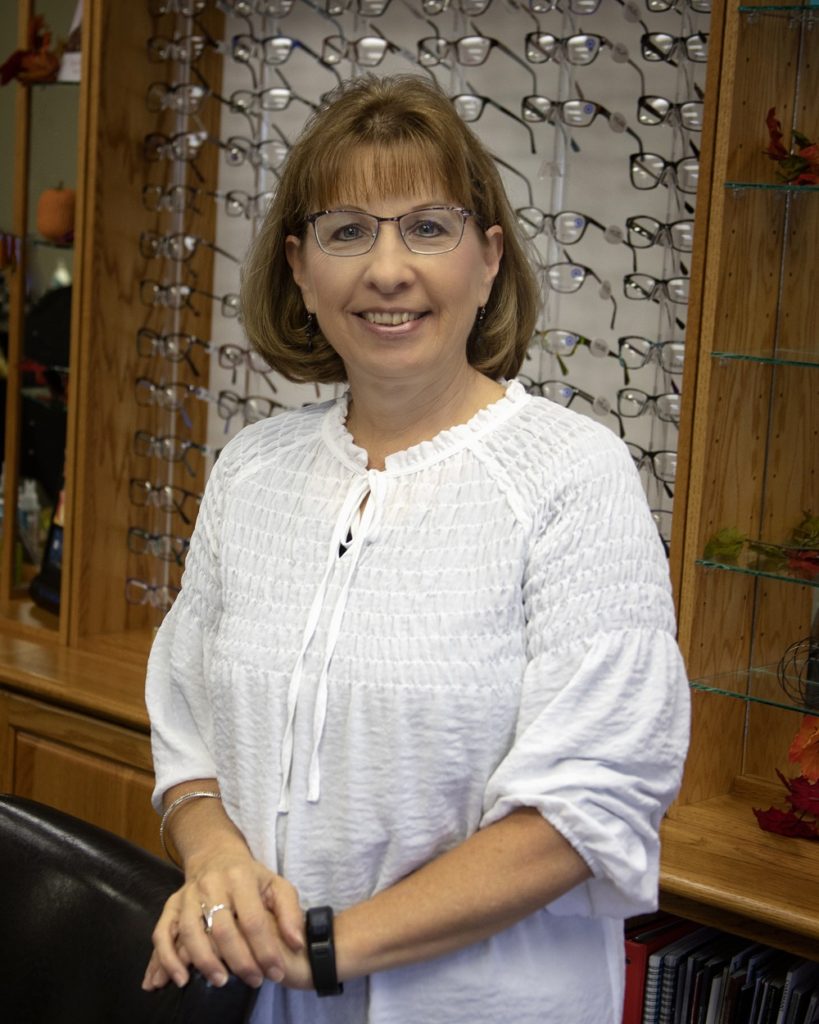 Nettie has over 14 years in the optometric field and has worked as an Optometric Tech in our Oakley office since 2017. Nettie grew up in Grinnell, KS and has lived in Oakley for many years. She graduated from Cloud County Community College with a degree in early childhood education and is a member of St. Joseph's Altar Society. Nettie loves working with patients of all ages, loves to see smiles on kids' faces when they get their new glasses and she enjoys to opportunity to work alongside other great staff members. Outside of the office, Nettie loves to spend time with family and friends, going on walks and spending time on her pontoon boat at the lake.
Nettie's favorite patient encounter/memory: "I had a patient who was a bit on the cantankerous side and a bit hard to please. At some point in the conversation I just looked at her and asked if she needed a hug? She said would like a hug and the results were that her unhappiness completely melted. She left the office with a smile and contentment. I was grateful to have made a new friend and I won't ever forget her."
Nettie's favorite motto/mantra: " Life is better when you're laughing!"
---
Sonia R.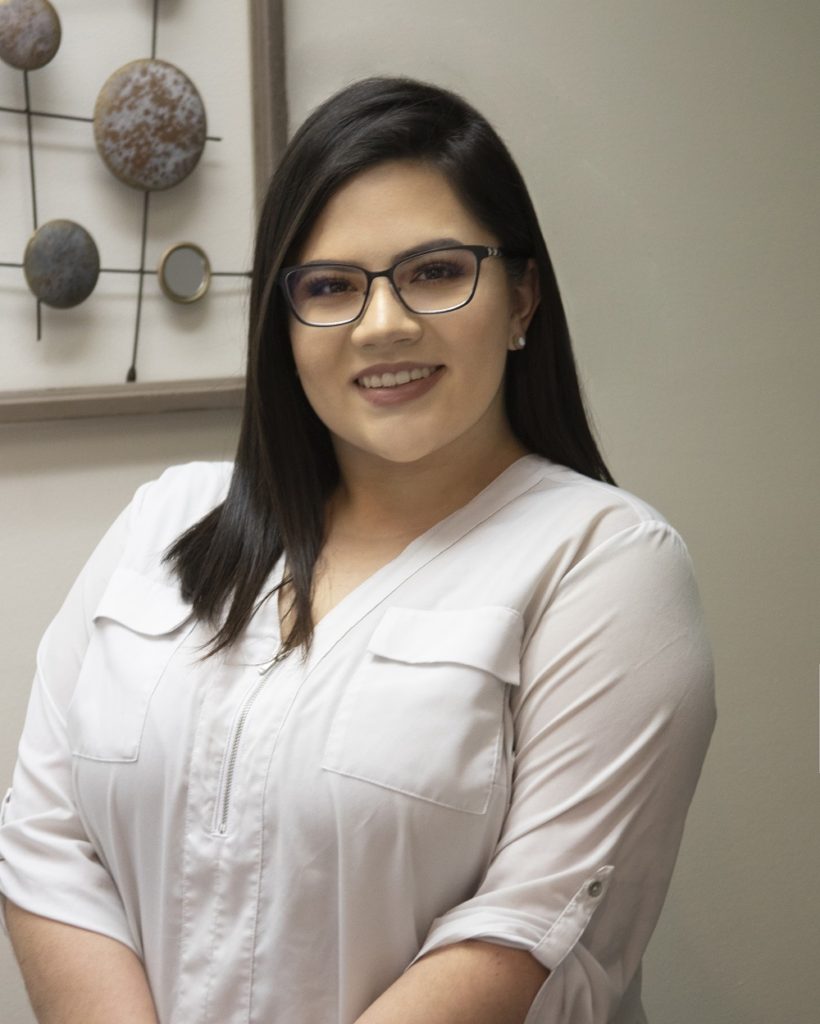 Sonia grew up in Oakley and joined our practice in 2018 as an Optometric Tech. She enjoys helping patients, whether it be helping patients voice their concerns, complete their preliminary ocular testing or picking out their new eyeglass frames. Away from the office, Sonia enjoys playing co-ed volleyball and taking her baby boy to the park to play.
Sonia's favorite patient encounter/memory: "We had a patient who had suffered a stroke a few years ago. Although communication was a bit difficult, the patient was a beacon of positivity and I found her truly inspiring."
Sonia's favorite motto/mantra: " Life isn't about finding yourself, life is about creating yourself."
---
Drew S.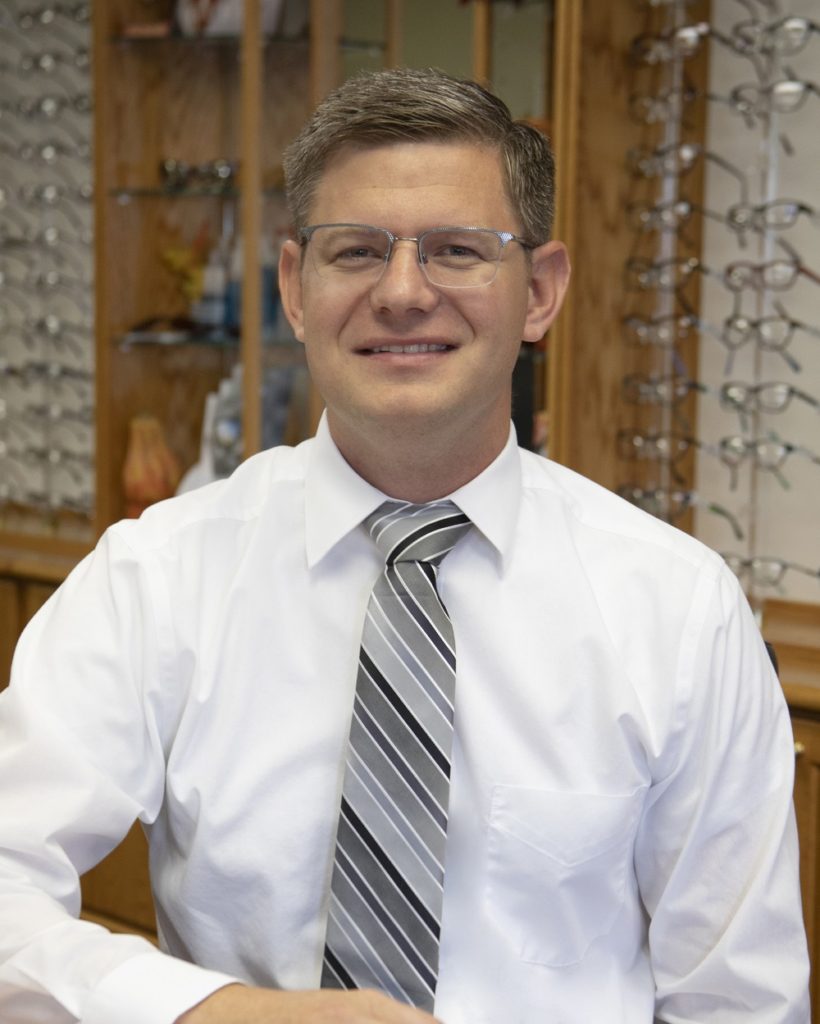 (Bio Coming Soon)